Features and benefits of the Timber Frame Garden Rooms 
Our Garden rooms are available to suit a range of different types of rooms, Such as a bar, games room, Home office or even just a place to relax in the summer or even winter it can be used all year round. Designed as a self-contained building to use all year round, the innovative construction utilises purpose designed modular composite wall construction with a core of high performance insulation to keep the space warm and energy efficient, with a warm weatherproof roof for year-round protection from the elements.
With our fuss-free process, you can create a modern, stylish garden room designed to work for you in just 8 weeks - from a designated garden office, at-home gym, relaxation room or even an extra bedroom for visiting guests.
Why Choose A Home Garden Rooms
We have a range of door options, between the Double Glazed Patio, French doors and also Bi-fold door option.
10-year guarantee 
Long lasting low maintenance composite cladding
Unique corner window option
Supplied with all double glazed windows and doors
Natural modern look 
Modular building for quick and easy installation
Features and benefits of Steel Frame Garden Rooms:
---
Each of our steel frame garden rooms comes with a 10-year guarantee on the frame, so you can enjoy the peace of mind that the garden building will stand the test of time.

Our steel frame garden rooms are fully finished inside and out. We offer a selection of beautiful, hardwearing luxury vinyl flooring options and a choice of décor internal cladding finishes. You can also pick from a selection of our low maintenance roomline skirting, giving you a high-quality interior finish which is personal to you.

All our garden buildings come with 100mm cavity wall insulation and an insulated steel roof. Added to the interior finishes, this gives you a garden building solution which is ready to go from day one.
10-year guarantee 
Long lasting low maintenance composite cladding
Thermal and sound efficiency on walls and floor
Supplied with all double glazed windows and doors
Natural modern look 
Insulated for use all year round
A garden room is a quick and cost-effective way to add more space to your home. It isn't just a timber shed or summerhouse. It's so much more than that. Think of it like a room in your home – except, it's in your garden. A proper room you can comfortably enjoy all year round. With double-glazed doors and windows, insulation, lighting and electrics.
And depending on your choices, you can even have the inside kitted out with flooring, cladding and skirting boards.
Costs less than moving or extending your home
No planning permission needed*
Delivered to your home in as little as 8 weeks
Installation can take as little as 2 days
Low maintenance exterior finishes
Adds value to your property while creating more space
A room you can use all year round
Double glazed doors and windows
Guaranteed for up to 10 years. Built to last longer.
10 10-years guarantee on the garden room
5 5-years guarantee on the glass
3 3-years guarantee on the hardware
6 Size options Available in six sizes plus a side storage add-on
6 Exterior colours Six composite cladding colour options
3 Door styles Three door styles to choose from
3 Door colours Three door colours to choose from
External Cladding Options

Anthracite Grey

Moondust Grey

Oyster

Pigeon Blue

Soft Green

Taupe
Internal Cladding Options

Brown Slate

Fun Wood

Light Wood

Loft Brick
White
Decking Step Options

Ancient Black

Antique Ash

Salt Lake Silver

Wild Brown
Door Furniture Options

Chrome

Gold
Satin Black

Silver
Flooring / Skirting Options

Anthrecite Grey (Skirting)

English Oak (Skirting)

White Ash (Skirting)

Cleveland (Flooring)
Fontana (Flooring)

Huntsville (Flooring)
Size / Configuration Options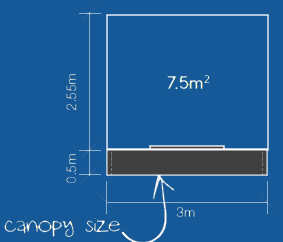 2.55m x 3m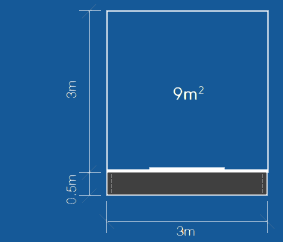 3m x 3m
Door Options: 1.4m French door
Side Window : Left/Right/Both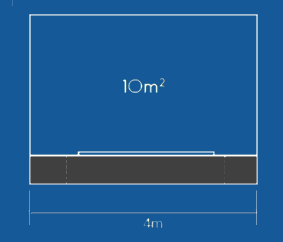 2.55m x 4m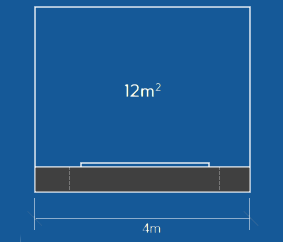 3m x 4m
Door Options: 2.4m Sliding patio door , 2.4m Bi-fold door
Side Window : Left/Right/Both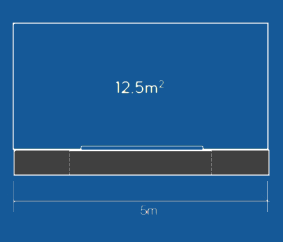 2.55m x 5m
3m x 5m
Door Options: 2.4m Sliding patio door , 2.4m Bi-fold door
Side Window : Left/Right/Both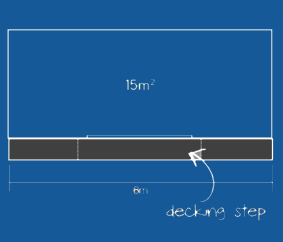 2.55m x 6m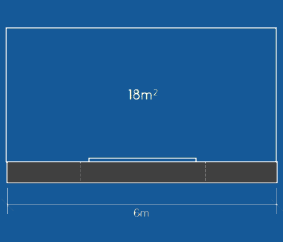 3m x 6m
Door Options: 2.4m Sliding patio door , 2.4m Bi-fold door
Side Window : Left/Right/Both